What Do New Buyers Want different than Repeat Buyers?
Different Buyers want different things in a home. The California Association of Realtor (CAR) put out an infographic showing the different priorities of New Buyers versus Repeat Home Buyers.
Take a look: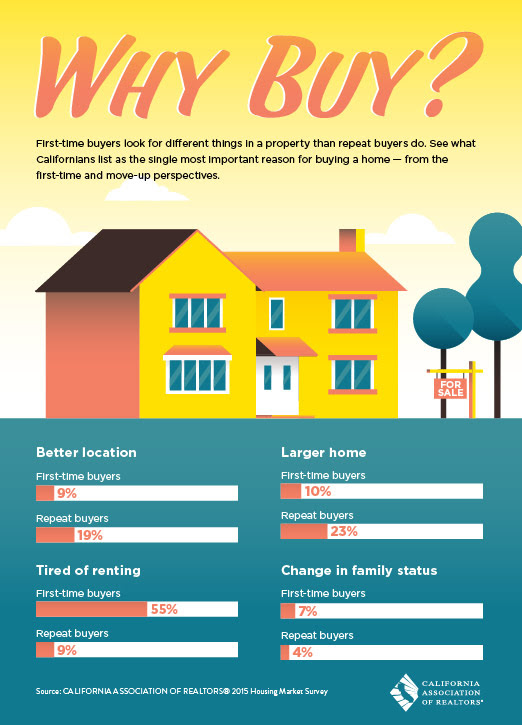 I do not think that many of these answers are much of a surprise. Generally Repeat Buyers can be more selective and therefore look for bigger homes in better areas (Hence the term Move Up Buyer). A First Time Buyer would obviously be one that is tired of renting.
I do find it interesting that more First Time Buyers move because of a change in family situation.
Are you interested in a New Home? First Time Buyer? Repeat Buyer (Move Up Buyer)?
Home Point Real Estate is located in Brentwood Ca and provides service to the East Contra Costa County Communities of Brentwood, Oakley, Discovery Bay, Antioch, Pittsburg and beyond. Give us call (925-260-4321) regarding Buying a Home, Selling a Home, or Real Estate Investing. Find out more about Home Point Real Estate